Kennsington Grille  
---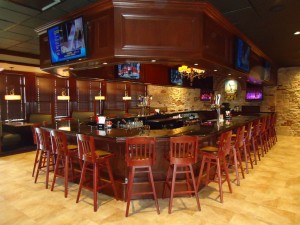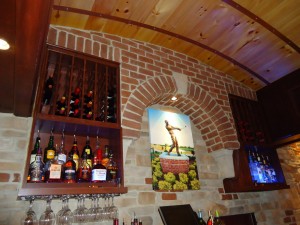 Available 7 days a week:
Sunday: 11:00 a.m. – 9:00 p.m.
Monday – Thursday: 11:00 a.m. – 11:00 p.m.
Friday and Saturday 11:00 a.m. – 1:00 a.m.
---
The Grille at Kennsington Golf Club transports you to a private club environment. As you enter the Kennsington Grille, you will be immediately impressed by its richness. Warm, comfortable and inviting, Kennsington Grille is the ideal spot for enjoying a snack or taking advantage of our lounge-style bar service.
Whether you are recounting your round or relaxing on the veranda overlooking the panoramic view of the course and lake, the Kennsington Grille provides a charming setting for you and your guest.
The Kennsington Grille can accommodate seating up to 90 people and is happy to host special events like rehearsal dinners, anniversary celebrations, plus corporate lunches and dinners. The Kennsington Grille is sure to become your refuge from the April showers, August heat or Winter doldrums.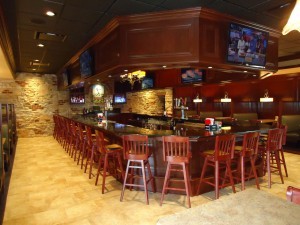 Warm comfortable environment
Lounge style bar service
24 carefully selected draft beers
Large drink menu
Carefully chosen wine list
9 HD 46″ LCD TV's – 1 Large Outdoor 55″ TV on the deck
A true veranda with a panoramic view
Scenic outdoor patio
Seating up to 99 guests plus over 100 on the Deck.
Special events
---
Interested in hosting your special event at Kennsington Grille?

To learn more, please call 330-533-8733
or ​Click here to view our 2022-2023 Special Events Package.